How community programs can receive local community funding.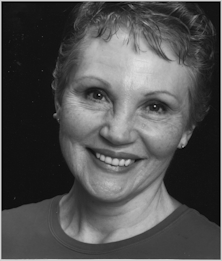 Hi , let do coffee or talk on phone.
It's Bill and Christine Till, how would you like to have ongoing funding for your association?


We will contribute 3% of the repair bill every time one of your members or supporters has their car serviced at a RAR member shop. (RAR is a network of auto-repair shops in most major cities throughout B.C. with plans to expand to 90% of the BC population by July 2010.) (How much can you earn?)

Our goals are simple: (our mission statement)
1. To help convert external high risk government funding to a stable, local community support base.
2. Build relationships between you and your supporters on a long term basis.
3. Direct new business toward the RAR members, who are best known for their excellent service and honesty.
To summarize this simple process,
1. Your supporters would use an approved RAR charity enabled shop* on this list for their auto repairs.
2. Your supporters give the shop their contact information (your supporters can register or pre-book online).
3. RAR will e-mail the supporter their repair receipts for a transparent tracking of each donation.
4. This receipt can include the latest victory or any notable event for the supporter to bond with your cause.how it really works
With their approval, we can remind them of their next car preventive maintenance appointment to keep their vehicle safe, and reduce costs. (we expect an 90% acceptance rate)
Which are the strongest benefits for your group?
A solution to longer term stable funding that is independent of the high risk unstable government grants/handouts. No more applications.....waiting, no more risk!

Building a larger local support base with the "Easy Giving Support Program"

Build " Supporters for Life" with

using the e-mail connection to the supporter offering the relationship building opportunities

(note: recruitment for volunteers and participants opportunities)



here is how to get your funding started;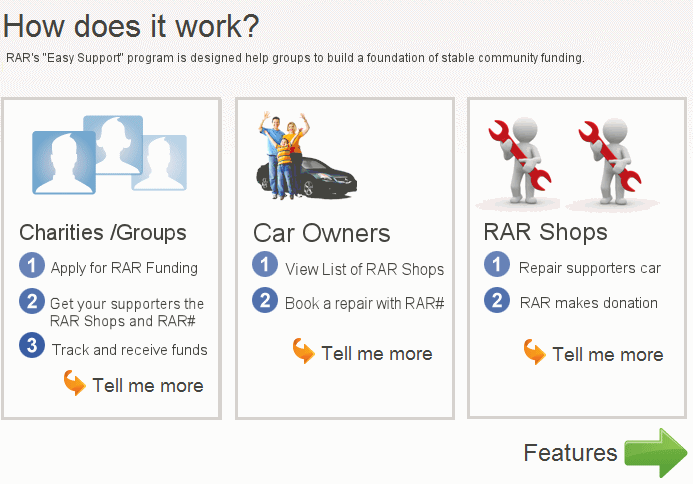 To get your organizations funding started:
Request our funding program support.

(reply below)

RAR will help show you how to tell your supporters about the "Easy Support Program".

We look forward to partnering with you and protecting your community programs.

Sincerely,


Director of Fundraising
Referred Auto Repairs
Number of visits on this page: 13,407. Number of visits on this site: 9,880,327.